Chateau Instruments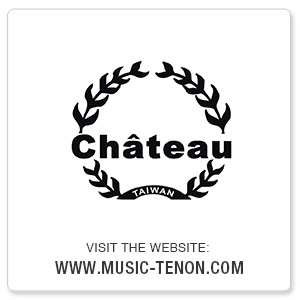 Chateau is the registered trademark of Tenon, a manufacturer based in Taiwan Taipei.
The firm Tenon is specialized in the production of musical instruments and has over 20 years experience in producing wind instruments.

These instruments are often produced for large, reputable brands.
Chateau instruments are characterized by a very good price / performance ratio, combined with excellent playing characteristics and durability.
B.I.N. / Euro Music Corporation imports the instruments directly from the manufacturer in Taiwan, for this reason these instruments can be offered against a very competitive price on the market.
The complete program with various models soprano- (straight and curved ) , alto- , tenor- and baritone saxophones and also trumpets, are available by various European dealers.
Please contact us via info@euromusiccorporation.com for more information about Chateau and an overview which dealers represent Chateau.